An experienced marketing consultant can add immense value, revenue, and web traffic to your business. Whether you're looking to increase acquisition, outrank your competitors or build brand awareness, search marketing is a great option.
The longer you wait to optimize your site, build your campaigns, or configure your Google Analytics correctly, the more money you will lose. Contact me ASAP at corttafoya@gmail.com for training, consulting, ongoing projects & more. 
Cort Tafoya teaches SEO to startup founders, entrepreneurs, engineers and marketers at Parisoma, TimeLapseSF, Hacker Lab and the Startup Leadership Program. (Contact corttafoya@gmail.com)
Use Search Marketing & Data for Business Growth
Every day, billions of people are conducting online searches for products and information that helps them decide which of those products to buy.
You can capture this search traffic by using inbound marketing techniques, which include creating highly relevant, search optimized content.
Or can you create targeted AdWords campaigns while tracking your ROI and lead generation with Google Analytics.
A lot of San Francisco or Bay Area companies bring in an expert, freelance marketing consultant who can either develop their search marketing and content strategy, teach their current marketing team best practices, or configure their Google Analytics tracking for clean and clear reporting.
If you're not already trying SEO, AdWords or Google Analytics, consider having an experienced consultant implement the basics and see how much it improves your bottom line. 
Is Your Business Right for Search Marketing?
This is the most important question you need an answer to before you begin SEO and AdWords. Consider this list a guide to finding out your business potential for success on Google.
Is my website my primary source for sales or leads? If it isn't, is it built in a way that it can be?
If you've already invested considerable time, money and energy into your website and didn't work on SEO or AdWords, you've basically built a car and not filled up the gas tank.
Don't be the company who wastes tons of money creating an online presence, and then misses out on the biggest source of potential traffic – Google.
Are my competitors running AdWords campaigns and employing SEO tactics?
Take a quick look at your competitors websites – do you notice keyword phrases in the title tags, the URLs or the body of their content?
If so, they're probably doing SEO and are beating you on organic search results, capturing more leads, qualified visitors and customers.
Similarly, if you open up an incognito window, you can conduct searches around your product to see if your competitors are running AdWords campaigns.
If so, they're able to be at the top of Google and take away significant business from you.
Work With a SEO, AdWords & Google Analytics Consultant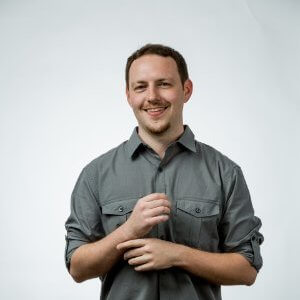 Contact me at corttafoya@gmail.com to become your businesses' digital marketing consultant.
You can also request a free consultation below or call 916-710-3306.
Service areas include Oakland, San Jose, Silicon Valley and Walnut Creek.
I've also setup a new website for those in need of a Sacramento SEO, AdWords and Google Analytics consultant.