Piwik Analytics – now called Matomo – is used by roughly 1.5 million websites as of late 2018. It's seen as a competitor to Google Analytics, and for those who don't like the user experience that Google Analytics provides, the Piwik platform offers stark differences that can make analyzing your data easier.
As a Piwik analytics trainer and consultant, I routinely provide hourly consults or customized onsite sessions for businesses looking to streamline their data analysis. My background and specialization of marketing metrics make working with any industry easy and effective.
I'll work with you to pin down your data goals, KPI's and help you connect the dots between marketing channels & campaigns. (Email corttafoya@gmail.com to schedule a meeting about your Matomo Analytics needs.)
Piwik Analytics Expert Explains The Platform's Top Features
Piwik has a done a fantastic job building out their product to include all the analytics features a data marketer would need. Below is the exhaustive list of their most commonly used tools. Note that this list is constantly updating. With the integration of various third party tools and the option of using custom variables and dimensions, there is pretty much nothing you can't track on your website and nothing you can't create an easy to read report about.
Live, real time data 
Live real time data reports allow you to conduct experiments with ease so you know if new event, custom variable or ecommerce tracking is actually working. Real time overview reports are a must know for any data marketer
Configure any type of dashboards
Create custom dashboards and widgets to keep track of data you know you'll be referring to over and over again
Multiple websites in one dashboard
Do you have multiple domains? Piwik can show you data from more than one website all within a single dashboard. Provides cross-domain tracking too
Ecommerce data
Many companies sell products online and it's essential to your marketing efforts to know how much revenue is generated and what your most popular products are. Piwik ecommerce tracking can provide you that information.
Goal conversion tracking
Whether it's contact forms, ebook downloads or video plays, you can setup goals to fire in Piwik so you know which business objectives are being met
Event tracking
Event tracking is a fancy phrase for tracking significant user actions, primarily clicks. This includes everything from clicks on a phone number to clicks on a search box
Content tracking
Text and image banners can be tracked all the way down to CTRs and impressions
Inner site searches
Ever wondered what visitors type into the search box on your website? Piwik can keep track of it for you
Custom dimensions
Have unusual content or pages that won't track by default? With Piwik you can assign any custom data to visitors and their actions.
Custom variables
similar to Custom Dimensions: custom name-value pair that you can assign to your visitors (or page views) using the JavaScript Tracking API, and then visualize the reports of how many visits, conversions, etc. for each custom variable.
Geography and region tracking
Country, region, city, even organization. Drill into your Piwik data to see exactly which location your site visitors reside
Visitor flow
Want to know what visitors did on the previous page? Piwik will keep track of that
Website speed reports
While there are other tools that can provide this info, Piwik shares pagespeed reports so you know if there's a loading time problem with any of your content. Loading times that are slow could definitely affect user behavior
Monitor downloads and outbound links
Piwik can track when visitors to your site download documents such as PDFs or ebooks and it can track clicks on sponsored links, ads and other outbound or referral traffic you steer to external websites
Specific campaign tracking
Automatically detects Google Analytics campaign parameters in your URLs.
Metrics related to search engine traffic
Similar to Google Analytics, Piwik will give you visitor data from the world's top search engines and more. You can check your traffic from Google, Bing, DuckDuckGo etc., and you can see the conversion rate and top landing pages for such traffic.
Time spent on site by visitors – Google Analytics has always had issues with bounce rate reporting. It can sometimes take added configurations. Piwik claims to be more accurate in this area.
Scheduled HTML and PDF email reports 
One of the cooler features in Piwik – not only can you email yourself reports at specific dates or times, you can embed them on the web via HTML.
Annotations
Annotations are another feature that Google Analytics provides. Annotations are incredibly important for keeping track of long term differences in your data. If you added conversion tracking in mid june of 2015, and in December of 2016 you want to compare conversions in 2016 vs 2015, you can't do that accurately without knowing when goal tracking was originally setup.
Custom Alerts allow you to get email or mobile notifications for various key performance indicators. If there is a huge spike in goal completions or a huge decrease in traffic, these are things you want to know right away. Either you can leverage incoming traffic or fix a big problem with your website if traffic has declined.
No data limit
This is arguable the single biggest advantage that piwik provides over Google Analytics. GA will make you pay for their enterprise edition if you have a certain number of visitors / pageviews each month. The enterprise edition is $150,000. Obviously the savings for going with Piwik are huge.
Preparing Customized, Expert Matomo Analytics Training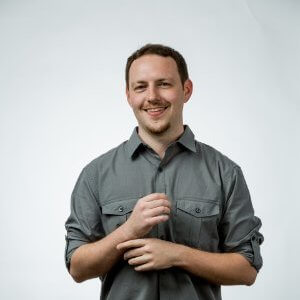 Providing a mutually beneficial experience is the goal of any marketing trainer.
To do so, there are best practices both parties should follow as they work together to create a custom training outline.
Here are the most important tips I've learned over the years:
Always have the marketing trainer review your data ahead of time. If there are gaps in the software's implementation, they will find it. Be sure to provide admin level privileges.
Talk on the phone. Email gets the ball rolling but what's really needed is a free flowing, back and forth discussion to really pin down your data needs. It also helps to hear each other's voice and get a feel for the tone of your trainer. If they're pushy or impatient on the phone, they might not be the person you want doing your training.
Let the Piwik expert know of any attempts or tactics you've already tried to learn more about the platform. That way the consultant won't be telling you tips or tricks you already know. You want as much of the training as possible to be completely new, helpful information.
Put the outline in writing in a contract to hold both parties accountable. You don't want key training areas to be left out, and the trainer should not be expected to review items not in the outline, although flexibility is needed. It's common for tangential items to be brought up during the training and that's ok. A good, experienced trainer will be able to handle such requests.
Contact a Matomo Analytics Expert for Customized Training
Group training and onsite sessions run anywhere from $300-$800. 1v1 consultations are $75-$120 per hour depending on the size of the company. Call 916-710-3306 and we can discuss a training solution that fits your needs.
If you're in need of a Google Ads expert or S.F based SEO consultant, check out my other services. Thanks for reading!