LIST OF SEO CLASSES IN SAN FRANCISCO | PRICES, REVIEWS AND DATES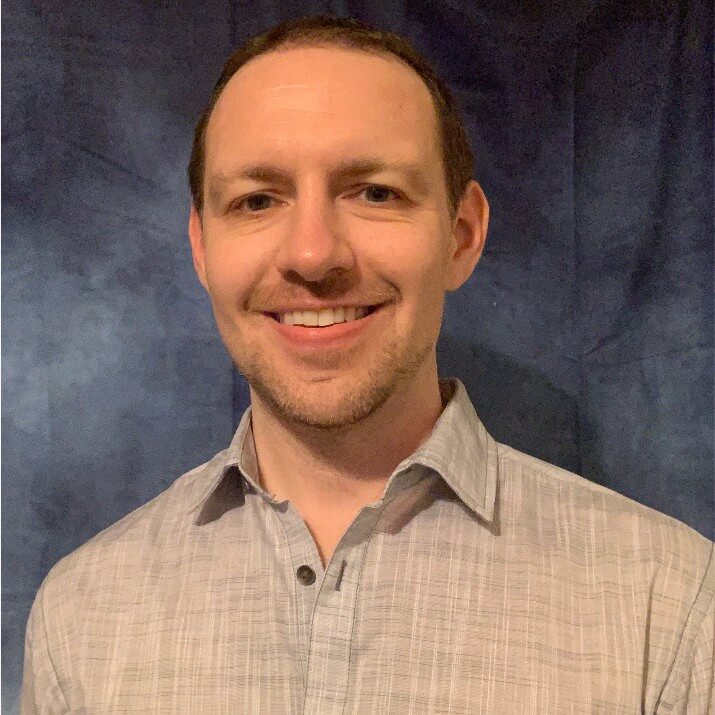 For any size business or any level marketer, understanding SEO can help you develop a better growth strategy. If you're interested in onsite SEO training or virtual training, contact me today to discuss a session outline and quote.
My email is cort@bayareaseosolutions.com.
The cool thing is, you're probably doing SEO work already without even knowing it. You just need to add some best practices and better keyword targeting to achieve page 1 rankings.
For example, when you redesign your website, are you categorizing your pages appropriately? Do you interlink these pages? Do you put keywords in the title tags? Little things like this can go a long way to ranking better.
What if you already blog or do lots of social media? In some cases, one piece of amazing content can rank on page 1 for your most highly valued phrases. But you need to know those on-page SEO variables and what your keywords are first.
Do you network a lot, perform outreach or work to establish marketing partnerships? By simply asking other websites to link back to yours, you're engaging in a crucial part of SEO called link building. The more sites that link to you, the more trusted and authoritative Google views your domain.
In conclusion, don't let all of this effort go to waste. Learn what SEO is so you can integrate it into your marketing strategy and not leave missed opportunity on the table. Review these SEO courses below to see which is the best option for you.
BAVC – Bay Area Video Coalition hosts a SEO Intro Class and SEO Intermediate class every other month. I have been teaching for this non-profit education company for over a year and created the SEO content for the class.
The curriculum is always up to date, with any new changes by Google included. We do real SEO exercises in the class so that you're building a strategy for your website as you go along.
My experience working across industries and with over 50 different companies makes me a valuable resource for students no matter who they work for.
Price: $315
Time:  10am-6pm
Location: 2727 Mariposa Street, 2nd Floor, San Francisco CA
AcademyX – AcademyX first looks at SEO from a return-on-investment perspective, then helps you organize and discover your most valuable keywords. Part of getting your keywords right includes using various SEO tools, which they cover in the class. After that they move into on-page optimization and internal linking, as well as technical SEO to make sure your website is indexed properly.
AcademyX is a lovely place for learning and I've had the pleasure of taking a CSS course at their SF location. Their instructors care a great deal about the curriculum, and SEO has been a part of their program for a long time (they teach tons of other marketing, design and computer classes).
SEO Class Reviews: 4.7 stars out of 5 (of 160 reviews)
Price: $795 for two days
Time: 9am – 4pm
Location: 601 Montgomery St. #409  San Francisco, CA 9411
ClickMinded – ClickMinded covers SEO essentials such as keyword strategy, on and off-page optimization, technical SEO, competitive analysis, SEO audits and more. This is the type of deep dive that is great for people who really need SEO and are looking to get their website's search rankings off the ground. You can even view videos of their classes and get free insight via their SEO training library.
For marketers who want to add this skill set to the resume, you get a ClickMinded SEO certificate you can add to your LinkedIn profile.
This positive review I found particularly telling – you want a passionate instructor who's into the philosophy of SEO and not just there to collect a pay check. Tommy Griffith, SEO manager at AirBnB, is the trainer.
Reviews: 5 stars out of 5 (of 9 total reviews – via Yelp)
Price: $497
Time: 9am-5pm
Location: 524 Union St, Suite 216 San Francisco, CA 94133
TimelapseSF – Time for me to toot my own horn. TimelapseSF is a place for advanced marketing training (copywriting, branding, ppc and SEO), and it also happens to be where I teach my SEO workshop.
What makes us different from our competitors is that we're designed for people who want to know SEO at an incredibly in-depth level. This is not a class for newbies. If you're running a content marketing or SEO campaign and want to enhance your performance or just need to get ahead of your competitors in the rankings, this class is for you. We're more about accelerating your way to SEO growth and using the most elite tools than simply giving you a conceptual overview.
The curriculum is extensive and wide ranging, with workshops after each chapter and I personally review your website. I emphasize company wide strategy, go over the best SEO tools and tactics and discuss technical SEO.
If you fall into one of these categories, then you've found the right SEO training program:
Marketing Coordinators, Associates, or Managers.
Digital Marketers.
Web Marketing Consultants.
Entrepreneurs.
Startup Marketers.
SEO Enthusiasts.
Reviews: 5 stars out of 5 (of 3 reviews)
Price: $490
Time: 9am – 5pm (lunch is catered)
Style: Hands-On Workshop, Lecture, Q&A
Location: Parisoma, 169 11th Street, San Francisco. 916-710-3306.
Bay Area Search Engine Academy – BASEA has few details on their class curriculum, but they do have some videos that give an overview. My impression from their website is that it is SEO for small business, entrepreneurs and people with small websites. They cover SEO, PPC and social media, which is different than their competitors' SEO classes which are just SEO.If you're an enterprise business, they probably aren't for you.
Reviews: 4.3 stars out of 5 (of 6 review via Facebook)
Price: $997
Time: 2 days
Style: Hands-On Workshop
Location: 2222 2nd Street #18, Livermore, CA 94550, 877-454-2829
Jason McDonald (SEO Trainer) – Jason is not only a SEO expert, he's a top AdWords and social media marketer as well. I find being cross trained as an instructor is incredibly helpful, as both social and AdWords can give you insights into your SEO goals as a company. Jason hosts corporate SEO workshops and classes in San Francisco, Oakland and San Jose. He's a teacher at AcademyX (listed above) and his website provides a free crash course in SEO tactics and tools.
Reviews: 4.9 out of 5 (via Google Plus)
Prices: $295-$79
Time: 1 and 2 day classes
Location: Various places, Tel. 415-655-1075
General Assembly – General Assembly provides SEO training all over the world. Their curriculum consists of helping you discover your KPI's, teaching you the 10 best tactics for SEO success (among other things), and looking at SEO from a technical perspective.
They have varying levels of depth to their SEO classes. Some are one-off workshops, others are actual courses. Their next introductory SEO class is March 9, and costs only $40.
Reviews: For the whole company – not just SEO – they have 4 out of 5 stars (via Yelp, 4 total reviews)
Price: $40
Time: 7-9 pm
Location: 225 Bush Street, 5th Floor (East Entrance) San Francisco , CA 94104
For general SEO questions and advice on what class you should choose, Call me at 916-710-3306 or email me at corttafoya@gmail.com. Thanks for reading.