Implementing WordPress SEO
WordPress is the most popular platform for building business related or personal websites.
Similarly, SEO is one of the most effective digital marketing strategies. Combined, these facts make for a lot of WordPress SEO questions.
For the last 10 years, I've worked as a WordPress & S.F. SEO specialist, using WP websites to generate organic search traffic and improve keyword rankings.
The second I hear that a potential client of mine has a WordPress website, I breathe easier because WordPress makes SEO marketing simple.
Note - Google does not ding, penalize or discriminate against a business website for using a particular platform, whether it's Squarespace, Weebly, Wix etc. Google only cares about returning the best content to their searchers and ignores what platform that content is on.
Having watched the SEO By Yoast plugin evolve since 2012, I can say with confidence that the features it provides are nothing short of amazing.
To understand the value of Yoast, you need to know a little bit about how SEO and Google's algorithm works, so let me fill you in.
On-Page SEO is a solid portion of how Google ranks content. It consists of keyword placement, headers, your URL, your title tag and the depth of content you create. Yoast teaches you what you're doing wrong with on-page SEO as you make your content!
With Yoast you can easily verify your website on Google Search Console.
If you're not familiar with Search Console, it allows you to do the following: check your rankings for every single keyword, your click-through rates, and identify the page that is ranking for a specific phrase.
You can also request certain pages be indexed, submit a sitemap so the Google crawlers know which URLs to focus on, find 404 errors and much more.
I can't gush enough about Search Console. The above mentioned features alone make it worth exploring, but you have to verify your website which can be annoying or sometimes not work if you don't follow instructions correctly.
Login to Search Console with your Gmail, click "add new property" on the upper right, and then click "alternative methods" for verification.
You'll get a snippet of HTML code. With Yoast you don't even need to add the code - just the string of numbers. Voila, you can now see your search data in a completely new way.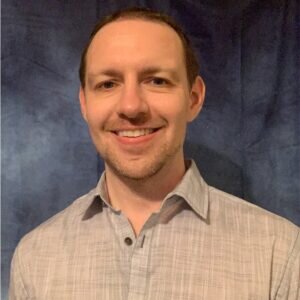 Hire a WordPress SEO Consultant
If you need WordPress training, expert advice or a consultation to review how SEO friendly your website is, contact me today.
I can help you learn how to use the Yoast SEO plugin, perform a full site review, and show you what WordPress features you're missing out on,.
We can also review best practices for SEO blogging, keyword targeting and Google Search Console. You'll need to be good at all 3 to maximize your investment in search marketing.
I strongly encourage the use of WordPress for companies that want to employ SEO, and I can't emphasize enough how talking with an expert before you begin the heavy lifting will save you time down the road and improve your ROI.
If you'd like to engage in other projects, I also offer Google Ads consulting, HubSpot training and more.