Work With a HubSpot Expert
Whether you're spending a few hundred dollars or thousands a month on your HubSpot plan, no one likes to lose money.
The whole reason you signed up for marketing automation was to make things easier.
HubSpot should make your company more efficient, increase ROI and gain profitability - not the other way around.
HubSpot Doesn't Have To Be This Hard
Unfortunately, many people who sign up for CRM's or automated marketing tools like HubSpot end up feeling overwhelmed.
If that describes you, contact a HubSpot certified expert like myself today to train & empower your marketing team, or create highly targeted, effective campaigns and workflows.
Over the years, I've heard the same story from clients: the software feels like it's more than you bargained for - too many options, too little time to employ them.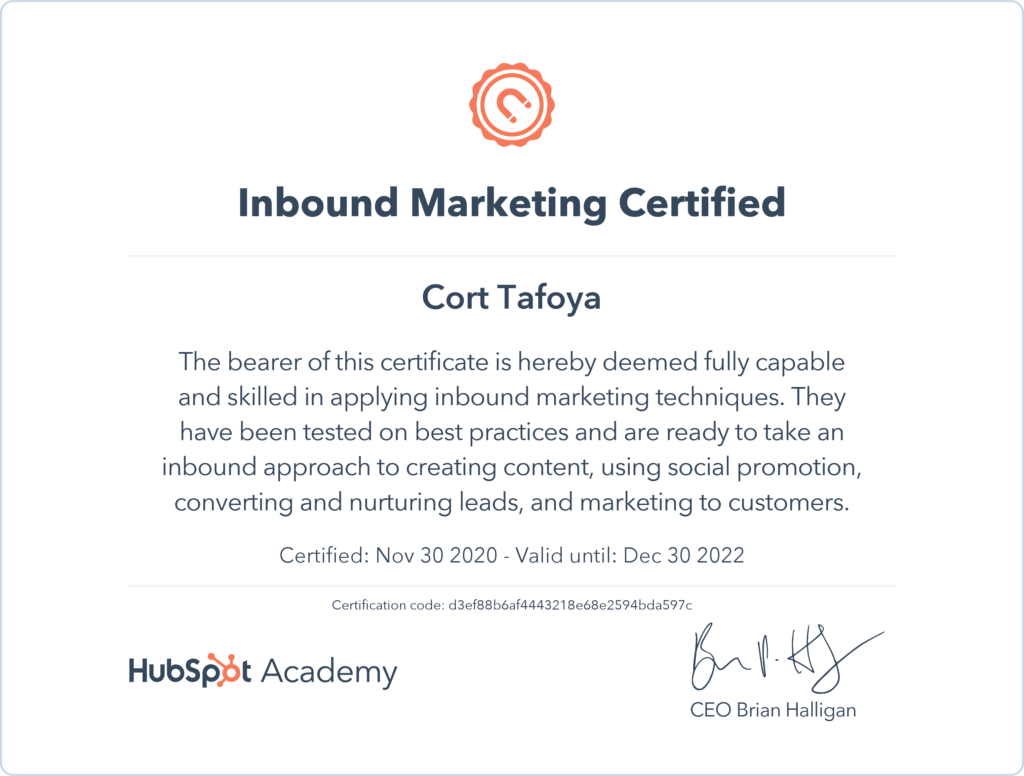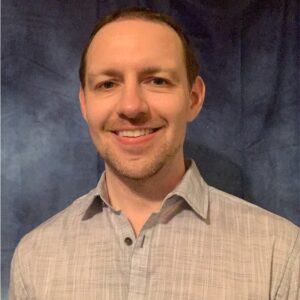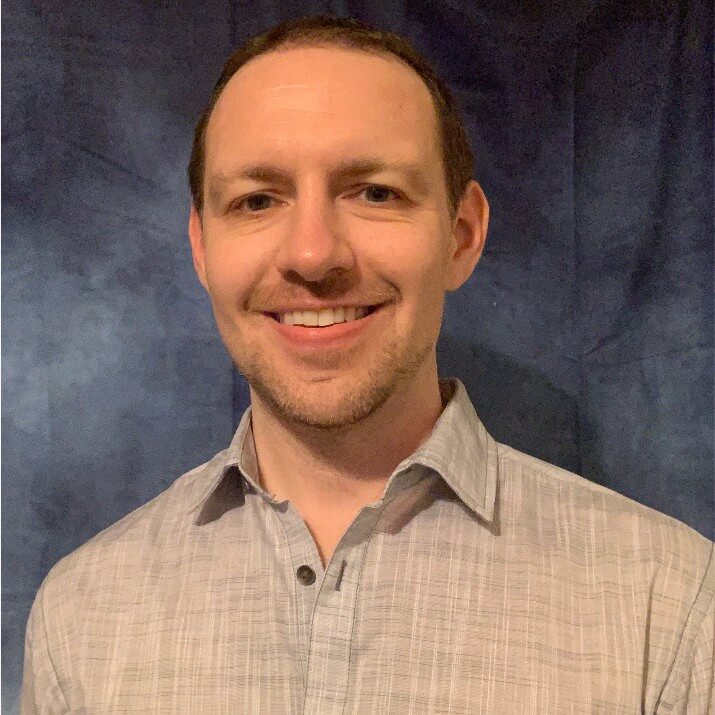 In other cases, just getting the most basic HubSpot features in place like blogs, smart lists and pre-scheduled emails becomes far too complicated to execute at the speed they hoped for.
Then there's the issue with gathering data. Maybe you need to sync lead tracking with Google Analytics, or measure the increased amount of SEO traffic to certain pages. It's a lot to keep up with.
If you're feeling like there's mounting pressure to justify your HubSpot subscription, working with a HubSpot expert and trainer can provide you the relief you need, and ramp up your marketing.
See why working with me can easily get all HubSpot questions answered and your marketing automation running smoothly.
More Than Just a HubSpot Expert
One of the reasons I feel uniquely qualified to train people with HubSpot and inbound marketing is because I've been consulting on topics such as blogging, SEO, Google Ads and Google Analytics for years.
Remember, inbound marketing is the process of using a combination of different channels to bring people to your site.
So called experts who don't have experience with SEO items like keyword research, or Google Ads data like quality scores, can't teach you the details you need to design successful content within HubSpot.
Experts who don't know about Google Analytics' ability to integrate HubSpot data or user ID's won't be able to give you a complete picture of your data.
Finally, I began my career in marketing by owning a content site and working for an agency that on-boarded every client onto HubSpot. When it comes to emails, landing pages and calls-to-action, I've gotten more than my fair share of reps in.
I've been in the weeds when it comes to HubSpot, data analysis and different marketing channels.
As a SEO expert, Google Analytics expert & certified Google Ads trainer, these experiences not only help me communicate better with your company, but they also help me anticipate the types of problems you'll struggle with.
Remember, inbound marketing is holistic. For that reason you want someone with a breadth of experience in different areas.
Custom HubSpot Training in the S.F., Bay Area
Whether we work together during an onsite training or you need me to configure things remotely, my years of HubSpot experience guarantee I can get any HubSpot tasks done.
If you're struggling with HubSpot, then you already know that there's no cookie cutter game plan for marketing automation.
Every company has its own nuances, marketing needs & collateral, making it impossible for HubSpot's on-boarding team to anticipate what will go wrong.
Excessive down time only puts you further behind the 8-ball. While you're still figuring out your software, your competitors are acquiring leads.
Investing in your own team and expanding their knowledge base will make them more efficient. HubSpot work that may have taken them hours without training might now be finished in 15-20 minutes. That means there's more time they can spend on other areas of digital marketing.
Similarly, marketing training can't come prepackaged. The best type of HubSpot training is one that is customized, where the trainer and company have communicated clearly beforehand what needs to be reviewed.
Every company I work with on HubSpot agrees on a custom training outline designed by both parties. This ensures that during the training, no integral topics are overlooked.
Below are some of the most common HubSpot features people request expert help with:
Connecting the dots between HubSpot and Google Analytics
Lead scoring
Workflows and smart lists
Blogging best practices
Smart forms and form settings
Smart lists for contacts / importing contacts
Learn HubSpot's Advanced Features and Integrations from an Expert Trainer
HubSpot is not a static product - in recent years they've had numerous product updates.
Some are advanced and some you hardly notice, but there has been a steady call from users for more integrations, technical flexibility and data gathering.
As someone who recently renewed their HubSpot certification, and a frequent follower of the company's software updates, I can help you stay ahead of your competitors by showing you new tools they're probably not aware of.
Some of the advanced HubSpot features people ask for consulting or training on include:
Numerous 3rd party integrations with companies like SalesForce, Eventbrite, Formstack or Novoca
Advanced menus
Sitemap submissions via HubSpot
Setting up A/B tests
Progressive profiling
Mobile optimization
Learn how to use HubSpot to its maximum potential, and stop wasting your monthly subscription.
HubSpot is an incredibly powerful tool that will increase your marketing ROI, simplify complex tasks for your marketing team, and save you time and money.
Don't let your initial frustrations with HubSpot prevent you from staying ahead of your competition. Keep your potential profitability sky high and let an expert HubSpot trainer finally get your inbound marketing rolling.
If you're interested in SEO training in S.F. or Google Analytics training in the Bay Area, I provide those services as well.
Why You Want Expert HubSpot Training from An Experienced Consultant
As you probably know by now, HubSpot is not some out of the box solution that comes pre-configured to rock your digital marketing world.
There's a laundry list of standard items you have to work on to maximize the tools value.
Uploading contacts into different segments or groups
Connecting social media accounts
Uploading the SEO keywords you want to target
Using the file manager to keep track of images, PDFs, ebooks and more
Designing a lead scoring formula
Creating custom CTA's for each and every landing page, since different landing pages generally have different offers
Creating new landing pages for each service, product, ebook, video or download while choosing from an arrange of different templates
Creating different forms for each different landing page, or service page on your website
Assigning all the leads from all these different forms into different smart email lists
Scheduling and establishing rules for when emails are sent to each different smart list
Assigning all these different CTA's, landing pages, forms, and emails into different campaigns
Honestly, the list goes on and on.
The problem most people have is they're unaware of how these different items within an inbound marketing campaign tie together.
Without understanding conceptually why you segment and separate things like forms, CTA's and landing pages, you'll never have your HubSpot workflow down, no matter how many reps you get.
Let a specialist show you how so you can spend more time doing what you enjoy - marketing for your company.