Cut Wasteful Spending & Increase Conversions
Chances are, you're losing money with non-optimized Google Ads campaigns.
If you're unable to employ the correct keyword, demographic and search targeting features, as well as manage your bid prices and quality scores effectively, your competitors will continue to beat you.
Struggling to learn AdWords on your own is no surprise.The platform was designed for statistical experts, numbers crunchers and programmers.
Google also rolls out new features every quarter, prohibiting people from ever catching up and fully utilizing its capabilities.
A simple 3-4 hour training session with a local S.F., Bay Area AdWords certified consultant can pay huge dividends right away. It will also be the last PPC education you need for quite some time.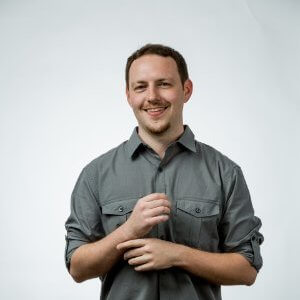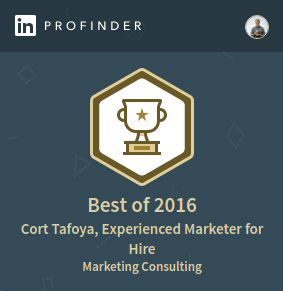 Work With A Google Ads Consultant
You will see improved click thru rates, higher conversions and a lower cost per click in the first week.
Long term, you'll be able to better manage your bids, make sense of your data, automate reporting and configure key interaction tracking.
The process begins with an account audit. We'll analyze what's working and what's not. Then we'll reallocate your budget so you're getting a better ROI.
In my experience with managing and auditing Google Ads accounts for different companies, what I notice is how they often implement the bare minimum for their accounts, and then simply let the campaigns run, checking in on the results only periodically.
The second problem companies often have is their landing page - the page that the visitor from the Google ad sees first.
Landing page creation, optimization and a/b testing can produce such amazing results.
It is literally a science all to itself. Some marketers make their entire living off of just knowing how to design and optimize landing pages.
Most companies just don't bother creating an elegant, enticing landing page, nor do they implement any a/b testing.
Even the most basic a/b testing of your landing page copy, form and design can increase conversions 20%.
There is too much to gain to not have a process in place prior to running your Google Ads campaigns.
During the training or consulting, we can review tools like Optimizely which are user friendly and track a/b experiments for you.
These make it easy to know what variations of your landing page users like the most.
The third most common mistake I see is not setting up tracking via Google Analytics or with a CRM.
Whether you're trying to measure form fills, clicks, video plays or phone calls, you can use Google Analytics or 3rd party integrations so you're clear on what was produced for the amount of adwords money you spent.
The digital tracking is half the battle - the other metrics companies most know to run a successful Google Ads campaign include:
The average # of leads needed for 1 customer or sale
The lifetime value of a customer
The average sale value
Your average profit per sale
Cost of AdWords Training in San Francisco
Hands on adwords consulting from a certified trainer is more than affordable.
While there is no fixed pricing since the content can be customized and company accounts vary greatly in size, the rates are usually in the hundreds of dollars range, from $300-800.
Many clients will realize a full return on their investment in the first month, depending on the size of their adwords budget and number of campaigns.
At the beginning of this section I mentioned the strategy many companies have of setting up their campaigns and account to the bare minimum, and then checking in only periodically.
What you have to understand is that the first month of data collection is where you will find the most problems and outliers.
The first 30 days is where you need to pay attention the most, whether it's bid management, your keyword match type, demographic targeting errors you made, or - fingers crossed - conversion tracking that was configured incorrectly.
If you don't recognize these problems quickly and fix them, the results of your test campaigns will be skewed.
Lastly, without expert knowledge of the platforms additional features, you're not going to get the most out of a test campaign.
Whether it's ad extensions, automated bidding, ad rotation options, campaign scheduling by date and time of day, zip code targeting or your search terms report, make sure you get the education you need by a certified trainer so your campaigns have a real shot at bringing in customers.
With AdWords, we're now at a point where companies must be aware of the different campaign types and targeting features available.
Going with the wrong campaign and not testing out different targeting features will cost you greatly in the long run.
The worst result is when a company neglects these two things, makes common AdWords account management mistakes and then concludes that AdWords can't produce a positive ROI.
They've completely eliminated an acquisition channel from their marketing game plan. Digital marketing is hard enough - don't make it harder by coming to the wrong conclusion on AdWords, which can reach so many potential customers.
Campaign types that companies often don't think about when first using Google Ads include:
Remarketing campaigns - here is where you'll want a google analytics expert because the remarketing lists you use for targeting are based on visitor segments that you define in google analytics. For example, if you want to run an adwords campaign targeting visitors who put a item into a shopping cart but did not make purchase, you can do that. If you want to retarget visitors who went to 3 or more pages on your website, you can do that too. If you want to target visitors who viewed your services page, or played a video on your website, those remarketing lists can be made as well. You can run remarketing campaigns on Google's display network.
Gmail ads - yes, those ads you see in your gmail are available to you too. Depending on your product type, this could be the best environment to reach a potential customer. Think about the frame of mind a user is in when checking their email, and ask if that's the right moment you want to reach them. They may be corresponding with friends and family, or working on business projects. Could your product be a solution for them?
Video campaigns on YouTube - if you want to introduce your product or service to a potential customer via a story, video is your best bet. And if you have invested heavily in video production already, leverage that investment with a smartly crafted video campaign. Like search ads, you'll be able to place your video ad on relevant YouTube content or searches and track conversions with Google Analytics. You'll also receive a ton of viewing data and metrics to see how users interacted with your video ad.
My Experience as a S.F. AdWords Trainer & Consultant
I've been using Google Ads for over 5 years, working with dozens of companies to help acquire them new business via Google.
I've performed the following, specific services in relation to AdWords:
Full account management
Campaign creation and setup
Configuring Google Analytics tracking
Setting up remarketing campaigns
Running mobile, call only campaigns
Adwords audits
Staff training
Automation of ads, alerts and bid rules
Whether you're looking for hands on Google Ads training, an account audit, or to speak with a trainer for expert advice, I can help.
Contact me today at corttafoya@gmail.com or call my cell at 916-710-3306. If you're in need of Bay Area SEO training or Google Analytics training, I specialize in those fields as well.
"From the day Cort stepped on board, he provided massive value to the Hack Reactor organization by planning and executing online, email marketing and search engine optimization strategies." - Doug Calhoun,  Co-Founder