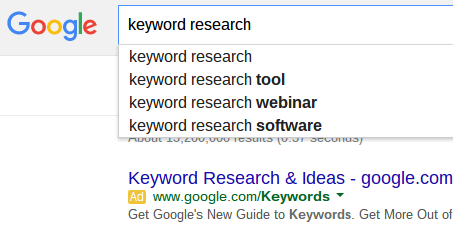 If you're on the top of Google's page two for a high value keyword phrase, following these steps could bump you to page one. This strategy of targeted SEO can pay off handsomely as 75-85% of searchers don't go past page one. That's a ton more impressions and opportunities for clicks you'll receive by moving up just 2-3 spots. Achieving that much value for 30 minutes of work is a real home run in the SEO marketing world, which often takes lots of time and lots of content creation.
In the examples below I'll use yourwebsite.com as your primary domain, and call the URL you want to change "the web page in question." The keyword you want to rank for will be called (the targeted keyword phrase).
If you're interested in chatting with a San Francisco SEO / marketing expert, fill out the form at the bottom and I'll send you a follow up email. As always feel free to ask questions in the comments section. Take care!
Changing on-page SEO factors
Whatever keyword phrase you're targeting – try to place it in the following locations.
Page title tag
Headers
Meta tag (meta description)
Body copy
Linked text
Alt text on images
File names of images
Bold text
Any subsequent headers
Also, add some of the following attributes to your web page:
300 + words of copy
Variations of the keyword phrase in the copy
Improve off-page SEO factors for the web page in question
Number of pages on youwebsite.com that link back to this page
Linked text on  these other pages that includes "(targeted keyword phrase)." To find web pages where this could work, go to Google and type in site:http://www.yourwebsite.com (targeted keyword phrase)".
Do not have the linked text be the exact same words every time – Google likes to see diversity. If it was the exact same it would look suspicious
Get more ocial media shares of the web page in question (so add social media buttons if you don't have)
Explore the possibility of adding Google authorship to the web page in question
Write blogs about (targeted keyword phrase) on yourwebsite.com that link back to the web page in question
Update the publish date after you've revamped the page. Use Schema tags if necessary to indicate the date the web page was last update.
Write guest blogs on other sites that link back to the web page in question and include the (targeted keyword phrase) in the linked text of the guest article
[contact-form][contact-field label='Schedule a Free Consultation?' type='checkbox' required='1'/][contact-field label='Name' type='name' required='1'/][contact-field label='Email' type='email' required='1'/][contact-field label='Website' type='url'/][contact-field label='Comment' type='textarea' required='1'/][/contact-form]