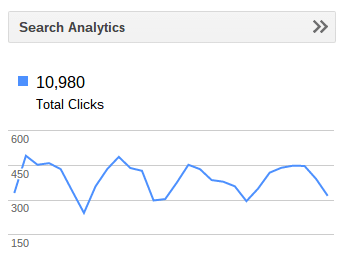 What goes into a SEO campaign and the strategy that is needed to be successful has filled entire ebooks, so this content is by no means a definitive answer.
It's also important to understand that SEO goals and tactics can be way different depending on your industry, whether you're Ecommerce, what marketing assets you have and where you currently rank in search.
But in the process of explaining how I work to potential clients, this is generally what I tell them.
SEO Implementation: Generally, SEO work consists of new web page and article creation. The goal of these new pages and articles is to target keywords and phrases that a company is not ranking well for.
The articles would be published in the blog. The new web pages would be located somewhere in the top level navigation. Categorization and interlinking of these new pages is crucial to the success of SEO.
SEO Rankings and Tracking: This is done with either Moz or Google Webmaster Tools. Reports of a keywords progress in rankings can be exported and emailed monthly.
Tracking user behavior on the site is usually accomplished with event or goal reporting in Google Analytics. This allows you to gauge the ROI of your SEO efforts and see how many conversions from search you're getting.
Acquiring backlinks:  In an effort to increase PageRank and domain authority, exploiting opportunities where a company can get additional links to their website is important. There are many ways to do this, but it is one of the tougher parts of SEO. Ideas for acquiring links include:
Creating industry relevant infographics that other sites may want to use or link to
Creating high quality, premium content that other writers in your industry are likely to link or refer to
Where there is a mention of your brand online, you may email the writer or webmaster to include a link on the page they mentioned your company
Contacting anyone in your professional network and seeing if they could provide a link to your website
Occasionally and in the right context, writing a guest article on a relevant website to promote your brand (while also getting a linkback) should be attempted
Some social media sites provide a do-follow linkback just by creating a profile on them
Content Marketing Strategy: Particularly in a competitive industry, it's important to create content that is superior in information and relevance than other easily available resources. This is the best way to get to the top of page one. I recently wrote a 3500 word article that achieved page 1 rankings for numerous phrases we were targeting. Such content is favorable to readers and search engines.
Writing anywhere from 1200 to 2000 words is not unusual, nor is making great video or multimedia content. This premium content should achieve the following:
Be comprehensive, like an "ultimate guide"
Contain multiple headers
Provide unique, eye popping data
Be rich with multimedia
Link to other high quality resources about the same subject
Explore a topic thoroughly
Be socially shareable and encourage engagement and commenting
Initial Keyword Difficulty Assessment: Moz provides a keyword difficulty tool with scores 1-100. A score of 48% or lower is generally pretty easy to get traction or page one rankings for. Using this tool helps find low hanging fruit and fruit that will know will take a lot of time to eat.
Social Media Posting: Social media has an impact on the search ranking of content. Google looks at social media shares as votes of confidence and a sign of popularity. For this reason, all new content / blogs need to be disseminated on Google +, Facebook, Twitter and LinkedIn.
For a free consultation and some high level advice on your SEO strategy, fill out the contact form below. If you're a WordPress user, check out my WordPress SEO expert page. As always, feel free to email me your questions at corttafoya@gmail.com. Thanks!
[contact-form subject='SEO consultation (Blog)'][contact-field label='Name' type='name' required='1'/][contact-field label='Email' type='email' required='1'/][contact-field label='Website' type='url'/][contact-field label='Comment' type='textarea' required='1'/][/contact-form]