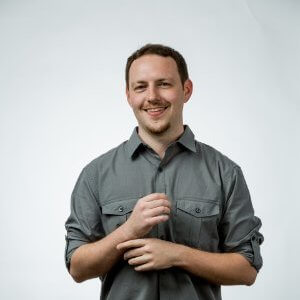 One of my favorite things to do since becoming a freelance marketing consultant is provide SEO training all around San Francisco.
The growth I've achieved at different company's from using SEO really makes me want to share it with everyone else. If you're interested in onsite SEO training or virtual training, contact me today at corttafoya@Gmail.com to discuss a session outline and quote.
I come from a family of real teachers – my dad, mom and brother all worked in the classroom and then later as administrators. Teaching just runs in the family. It's very rewarding to help people finally understand something that they've been struggling with for a while, and it also gives me something to brag about at family get-togethers.
San Francisco SEO Classes for Entrepreneurs, Marketers and Engineers
These SEO courses are for anyone who's looking to get more web traffic and more conversions. What info do my SEO classes provide? The curriculum is extensive, and classes can be two hours to nine hours, but here are the bullet points:
What Makes These SEO Classes Such High Quality
While we're all taught not to get F's, I emphasis three of them in this class: Follow Up, Follow Through and Feedback. This means:
You can and should email me post class – I love responding to emails and there are questions that are bound to arise once you walk out the door.
I'll probably follow up with you! I'm especially interested in your results – what really counts for you and your business.
Constant feedback – myself and the people I work with to put these classes together want the content and customer experience to be as good as possible. We encourage feedback at every turn.
Below are a few reviews of the SEO courses I've taught for Parisoma and TimelapseSF.
Why You Should Learn SEO Through Advanced Training
SEO is a great acquisition strategy because it is fundamentally sound. What do I mean?
The content you create isn't just about ranking well, it's about customer service, providing answers to your web visitors and marketing your products
SEO brings in qualified traffic – if they're landing on your webpage, it's because they were searching for something you offer
Your SEO content can be repurposed, saving you tons of time and resources! Blogs can be email blasts or what you share on social media. A collection of similar articles can be turned into PDFs and made into ebooks. Your videos can be a part of your SEO strategy, too, as can infographics
Remember, ads disappear. Content does not. It's ever lasting and in the long run, there's no way paid ads can beat it. To schedule a free SEO consultation or training, email corttafoya@gmail.com.
[contact_bank form_id=2 show_title=false show_desc=false]